Adapter
Place the adapter* behind the harness ring, metal washer above and towards the back.
Attach the anterior cord to the ring and, where possible, the posterior cord to the harness.
*Not necessary if the harness is "Yoyolino®-Compatible"

Reel
Adapt the carabiner of the small YOYOLINO® retractor to the harness ring
Depending on the orientation of the harness ring, turn the carabiner 90° (see sketch below).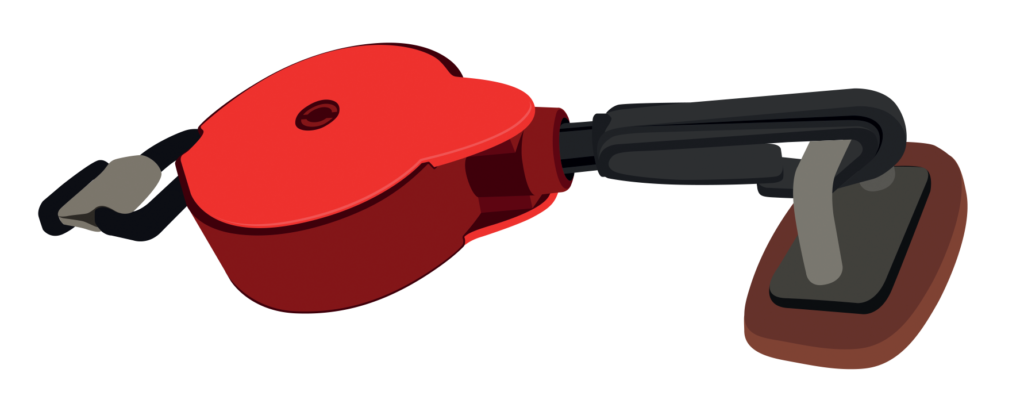 Attach the magnet of the small YOYOLINO® retractor to the magnetic washer of the adapter (or to that of the "Yoyolino®-compatible" harness).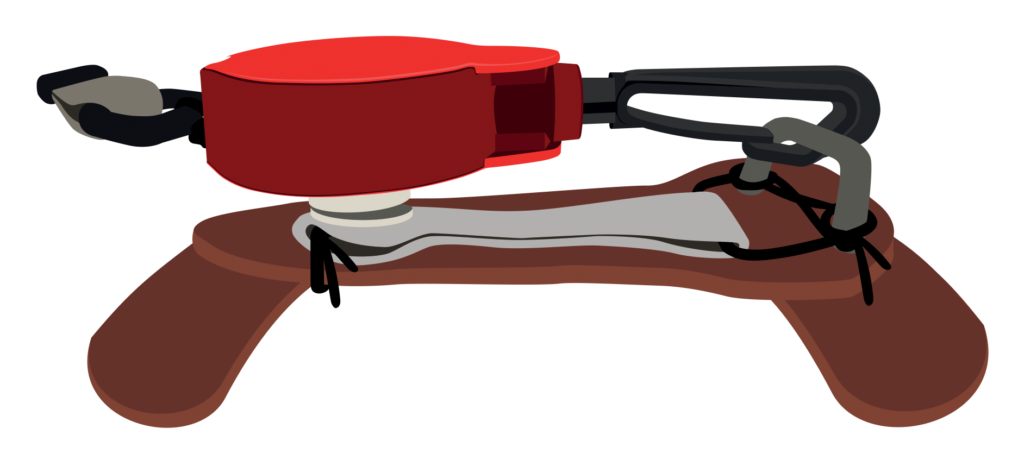 Harness adjustment
Measure around the belly behind the ribs.
Adjust the 2 harness straps to this measurement
Pass the front strap (the one closest to the buckle) around the neck
Position the harness on the withers, buckle towards the head, metal part towards the tail
Clip the posterior strap behind the ribs (if impossible, lengthen the front strap)
Adjust the front strap
Finalisation
Tirer ou relâcher le gros enrouleur (appuyer simultanément sur le bouton de débrayage) pour ajuster la longueur de la sangle du YOYOLINO®, afin qu'elle passe exactement au niveau du pli des coudes.
Fixer la laisse à l'anneau du YOYOLINO®.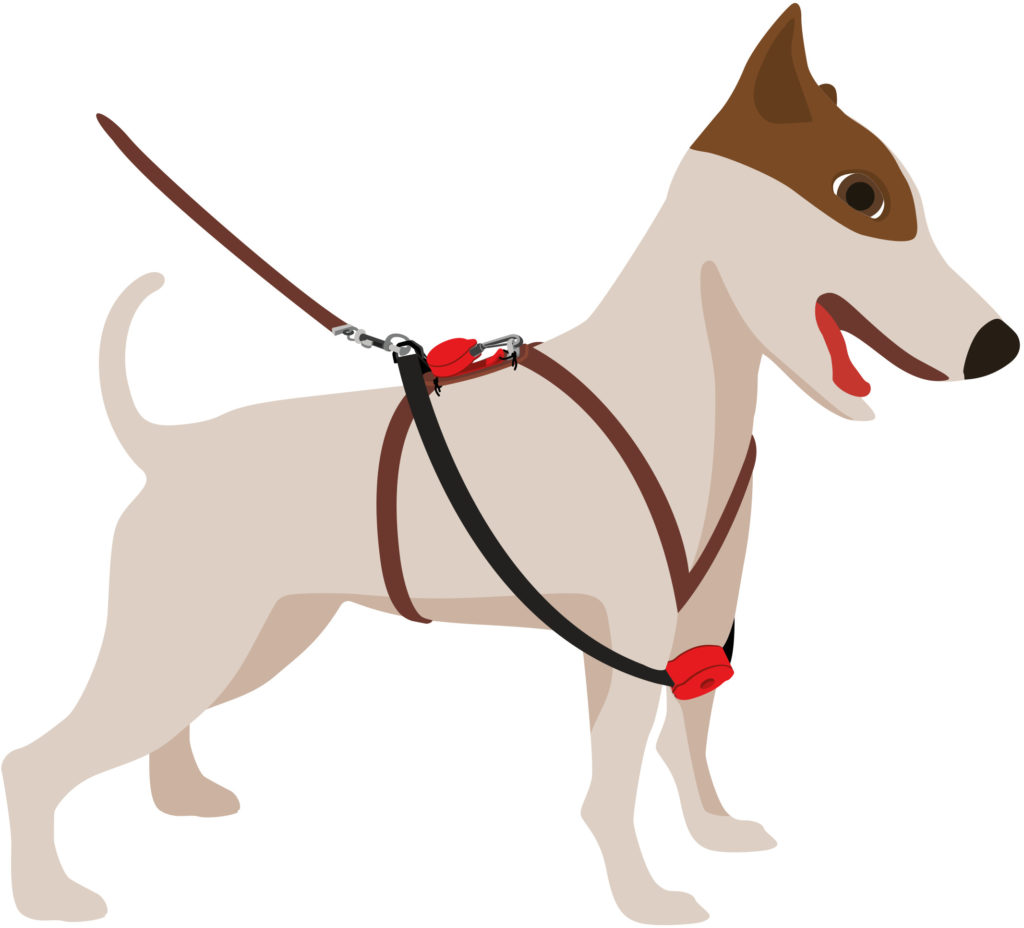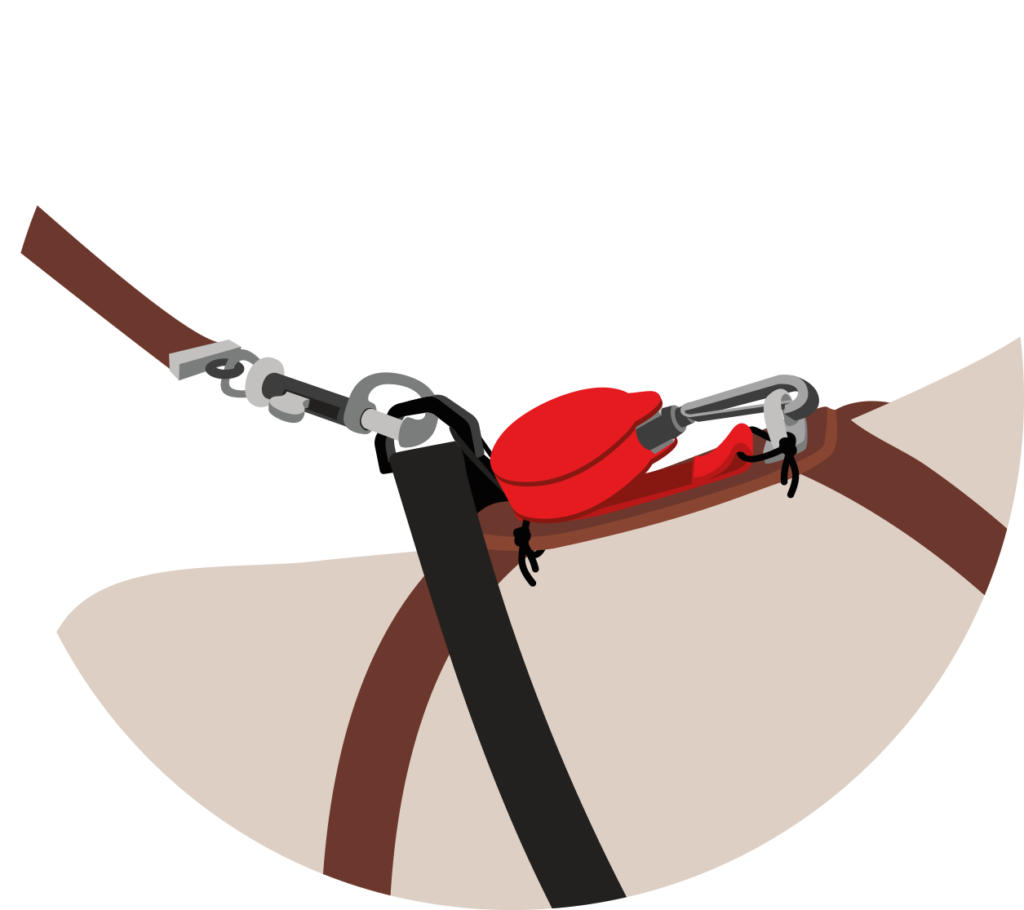 The essential
To have all the benefits, the 4 key points are:
Comfort
Keep the arm relaxed along the body
Efficiency
Keep the leash horizontal
Well-being for the driver
Do not bend your arm to pull on the leash
Well-being for the dog
Let the dog in front of the handler
If the dog stops on its own or gets out of the way without permission: continue moving forward, without changing direction, leash held horizontal.
To stop the dog: stop, leash held horizontal.
To move it back: step back, leash held horizontal.
To steer it in a new direction: take the chosen direction, leash held horizontal.
Removal
Detach the carabiner from the harness, without modifying the strap length.